Meet the Team
Mosaic Financial Group is made up of qualified financial professionals who are passionate about helping individuals and families achieve their ideal retirements.
We Are

Fiduciaries
Fiduciary (fi·du·ci·a·ry): Of, relating to, or involving a confidence or trust: such as
a) a financial advisor who is legally bound to avoid conflicts of interest and operate with full transparency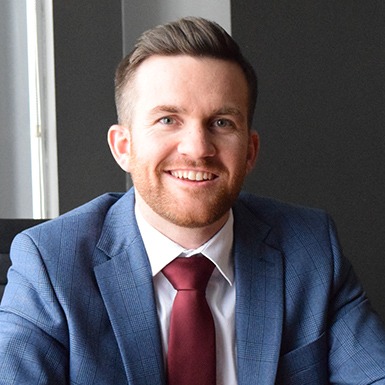 Chris Maxey
Founder | Investment Advisor
Chris Maxey was raised by a schoolteacher and United States Marine. He was taught respect for others, kindness to all, and self-discipline will take you far. Chris has been a planner his whole life. As a kid, when his friends were spending their money on candy and toys, Chris took the money he earned from odd jobs and tucked it away. Caring for others and helping them accomplish their goals is a role that Chris enjoys very much.
He's passionate about working with clients who are approaching or just entering the retirement phase of life, helping them prepare for their transition with the confidence that they've planned well. Chris greatly enjoys working with clients who trust the process and seeing them live out their dreams in retirement.
Chris is a graduate of Indiana Wesleyan University and has passed the Series 7 and 66 exams and holds a life and health insurance license.
Chris and his wife, Tylar, have two kids and a dog. Amelia, Rowan, and Cooper always keep them on their toes. When he isn't chasing the dog and kids, you'll find Chris working on home project or in his garden. If they can get away, Tylar and Chris love traveling and exploring our world by land, air and sea.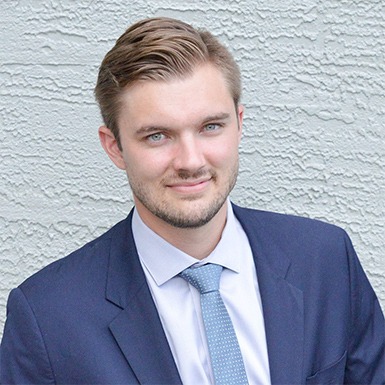 Shawn Clark
Founder | Investment Advisor
Growing up in the Midwest, Shawn Clark learned the values of hard work and integrity early in life. He also developed a heart for helping people; before becoming a financial advisor, Shawn served as a student ministries pastor. His faith continues to shape his work as a financial advisor.
Shawn enjoys taking the pieces of a client's financial puzzle and putting together into one cohesive picture. He believes there's a difference between owning retirement accounts and having a plan for retirement, and he's made it his mission to make sure each person he works with is prepared for the transitions that retirement — and life — can bring.
Shawn holds his life and health insurance license and has passed the Series 7 and 66 exams. He earned his bachelor's and master's degrees from Indiana Wesleyan University.
Shawn and his wife, Noelle, have two kids, Eliza and Kai. As a teenager, Shawn was a professional motocross rider, turning pro at age 16. These days, he encourages his son's love of motocross and his daughter's love of swimming. He can often be found playing pool volleyball and hanging out with family and friends.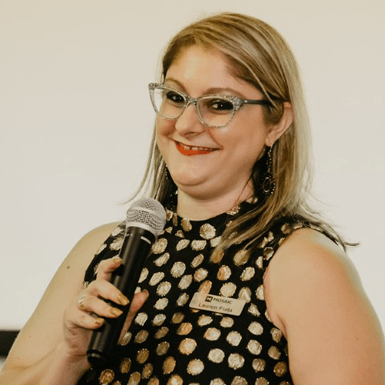 Lauren Fiata
Executive Assistant
A Wesley Chapel resident since 2019, Lauren Fiata is a native New Yorker who brings with her years of experience as an administrator, as well as a wonderful personality and just the right amount of sass you would expect from a city girl. With degrees from the George Washington University and Baruch College, Lauren was the "missing piece" that enabled Mosaic to take their business to the next level.
In her capacity as an Executive Assistant, Lauren is responsible for all marketing activities for the firm, and is generally available as a resource for all current and prospective clients. When she is not working, you can often find her bargain shopping or watching sports with her family. In her own words, "What drew me to Mosaic is the opportunity to be part of a business that genuinely wants to give back to and build up the community around us by providing retirement planning for working families in Tampa Bay."
Also known to family and friends as "Fun Lauren", she is a great hostess and a delight to chat with. What sets her apart from most administrative professionals is that she is also whip smart, learning the financial services industry in just a few weeks as she hit the ground running in her new role. Mosaic is thrilled to have found her and look forward to seeing her grow in this position.
Ready to take The Next Step?
For more information about any of our products and services, schedule a meeting today!